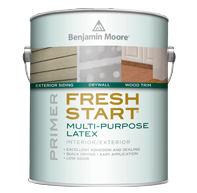 Fresh Start® Premium Interior Primers
A complete line of interior premium primers deliver the exceptional adhesion and holdout required for a smooth and durable topcoat.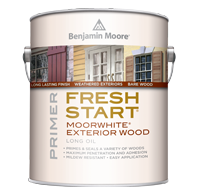 Fresh Start® Premium Exterior Primers
A premium quality exterior primers ensure best results, especially when priming new or previously painted wood and weathered surfaces.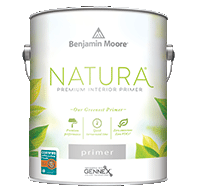 Natura® Premium Interior Primer
Natura premium interior primer is Benjamin Moore's greenest primer.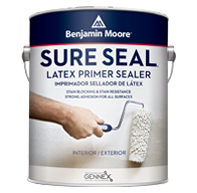 Sure Seal Latex Primer Sealer
Sure Seal™ Latex Primer offers strong adhesion for all surfaces and excellent stain blocking and resistance in a low VOC formula.
For our full selection of paints, stains, accessories, and more, stop by one of our locations or contact us to learn more!